Jobs Coming Soon

Opportunities
Grow professionally and personally with P&G Coolidge
As a Technician, you'll work in a team responsible for keeping production flowing, meeting performance goals, and maintaining the high level of quality consumers expect from our products. We hire you at entry level, and you advance by demonstrating growing levels of operating, maintenance, and leadership skills. We also provide you with the opportunity to expand into electrical, quality assurance, safety and hygiene, and other areas of expertise.
Roles
Below are just some examples of the roles a Plant Technician can specialize in within our organization units. While we do not hire directly into these roles, you will have access to training and support that will allow you to explore and advance into different specialties.
QUALITY CONTROL TECHNICIAN
You will be responsible for completing testing and managing systems to ensure our products have consistent quality, every time.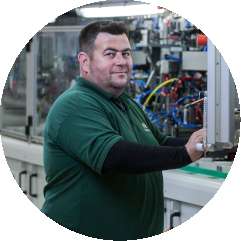 I'm responsible for reducing waste of materials and generating savings by reusing them.
LUIS

LOGISTICS TECHNICIAN
You will develop expertise on our Automatic Guided Vehicles and our Logistics operations. You will operate, perform maintenance and make improvements to ensure our vehicles operate seamlessly to transport the products from the lines to the trucks.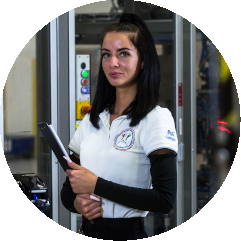 My results were recognized with a promotion to Team Leader - a leadership position within the plant.
MONICA

POWER, CONTROLS, & INFORMATION SYSTEMS TECHNICIAN
You will be the go-to person for all things electrical. You will be responsible for design, automation, operator interfaces and programming for all aspects of product flow within the plant.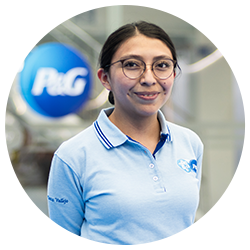 I ensure that quality standards are followed, so that our products meet the needs of our consumers.
MARIA

HEALTH, SAFETY, & ENVIRONMENTAL TECHNICIAN
This is a very important role, in which you'll help make the plant the safest workplace possible by maintaining and developing safety standards and procedures.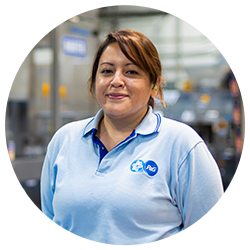 The company takes care of its employees and includes their point of view in decision making.
JUANA
Career Path
Below you can find an example career path for somebody who enters the company as a Technician. Each employee has a personalized career path, so not all of them may look like this.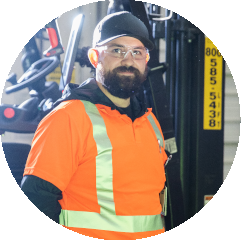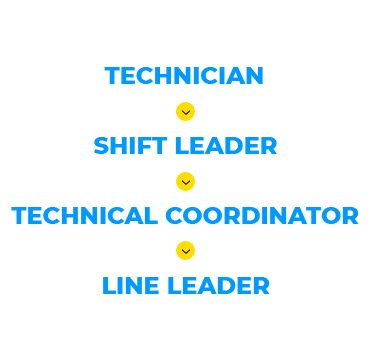 In order to enable our people to succeed and grow, we offer a wide range of development opportunities and provide the right tools for you to build a long-term career at P&G.