View Open Jobs

About Us
PRODUCING THE WORLD'S LEADING PRODUCTS WITH CUTTING-EDGE TECH & TOOLS
We're looking for team players who know how to take charge of business-related challenges and keep us running smoothly. Working behind the scenes in our manufacturing plants using the latest production technology and equipment, Plant Technicians are vital to the success of our business at P&G.
Why Join Us
Starting a career at P&G plants will provide you with the skills and resources needed to succeed. You will learn technical skills, business leadership, decision making skills, teamwork, safety, and personal accountability, while getting paid competitively. As a member of our team, you will take part in building tomorrow - for yourself, your close ones and our consumers.
Advancement
At P&G, our people are our greatest investment. We have a well defined, competetive pay and progression system that enables you to advance on your newly acquired skills. You'll work with passionate people and receive various formal training, as well as day to day mentoring from your coach.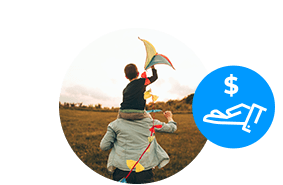 Benefits
As a P&G employee, you receive more than just a paycheck. Total compensation includes a highly competitive pay (base salary), benefit programs like medical insurance, life insurance, retirement plans, as well as stock purchase programs and other forms of recognition. Our salaries are regularly revised to ensure we pay competitively, while you can also count on regular merit-based salary increases.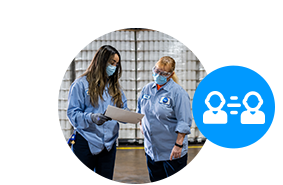 Culture
Our plants are a diverse, dynamic and fast paced work environment that highly focuses on safety and quality. P&G aims to be a model global corporate citizen. We are known as a company that is governed responsibly and behaves ethically. We are transparent in our business dealings, and we work to support good causes. We protect the environment, and provide an appealing place to work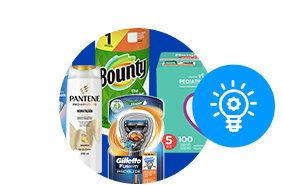 Leading Brands & Innovation
Our plants usually focus on manufacturing several categories and brands from out broad portfolio. Regardless of the location you will be applying to, you can be sure that you will take part in building billion-dollar brands that help make everyday activities easier and make the world a better place.
being a plant technician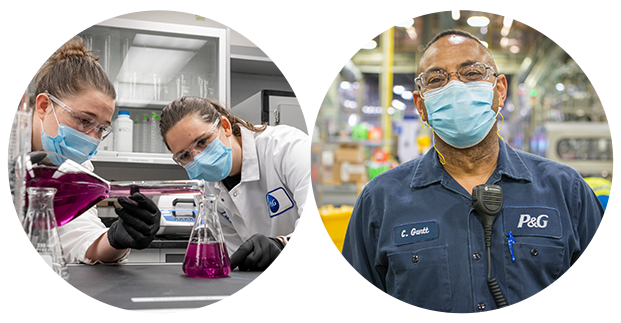 As a Manufacturing Plant Technician, you will do various types of work which includes: operating and maintaining the equipment that runs our process, troubleshooting process problems, performing preventive maintenance on equipment, performing quality checks, and leading continual improvements in your area of ownership.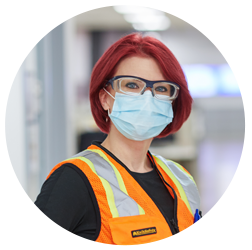 Being involved in making P&G products safe, reliable and exceptional in quality is an amazing feeling.
MEGAN
PLANT TECHNICIAN
What does it take to join our team?
Our plants usually opperate 24 hours a day, but this is dependant on location. Technicians can work on 8 - 12 hour shifts on any day of the week, depending on the role and plant.W ork on weekends may be as overtime or as part of the Technician's normal schedule. Changes in business volume and production requirements can cause the plant to occasionally change the length of work shifts or the rotation schedule.
Our Facilities
Our plants are state-of-the-art facilities, where P&G engineers and plant technicians work together to design and utilize the latest technology to allow our manufacturing plants to produce the highest quality products at optimum production rates.
Innovation of Facility & Machinery
Our plants have installed leading-edge technology for breakthrough productivity and responsiveness. We have designed several breakthrough concepts to literally and virtually shorten the supply chain. To enable this, we have strong digital systems to provide the consumer to supplier instantaneous communication that is so critical to synchronization.
Importance of Safety
Safety is our top priority here in P&G - nothing we do is worth getting hurt. We employ a variety of robust procedures, tools and strategies which are tailored to specific plants and technologies. All of this guarantees that anybody can feel safe doing their job.