Culture
Work for a company that cares, doing work you care about
Being such a large manufacturing plant, safety is at the heart of our culture and everything we do at the site. With this in mind, we are proud of our "Nothing is worth getting hurt over" attitude and the way we take care of ourselves and our colleagues. This culture of safety behaviour allows us to perform and excel to the maximum, to achieve our site's goals and beyond. We believe that if we can meet the needs of our consumers safely, we can be our most effective and everybody wins.
People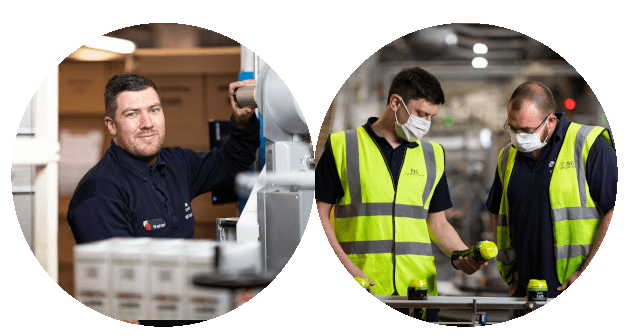 Every day, we strive to make sure P&Gers feel valued, included, and able to perform at their peak. We win when everyone brings their unique self to work, when we bring out the best in each other, and when everyone's talents are used and their voices are heard.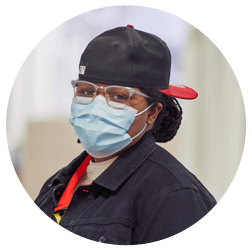 EVERYBODY here wants you to win & I love it here!
CASEY
PLANT TECHNICIAN
My mom has been with the company for 37+ years; hopefully, one day I can say the same. EVERYBODY here wants you to win & I love it here!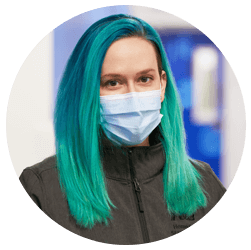 P&G offers amazing opportunities for career growth unlike anywhere else.
LAUREN
RIGID SUPPLIER OPERATIONS LEADER
P&G offers amazing opportunities for career growth unlike anywhere else. In my 10 years at P&G, I have had direct impact on over 25 of our brands and have been able to transition to exciting new roles in manufacturing, supply planning, engineering, and R&D - all within the same company!

Work Environment
The plant environment offers everything you would expect to see and more. All areas are kept clean by our great cleaning contractors and safety is continually assessed in all working spaces, rest spaces and routes of travel across the site. Additionally, there is an onsite gym to use free of charge for all employees to support with physical and mental wellbeing as well as break areas where drinks and snacks can be accessed 24/7. We also benefit from a fantastic canteen service with great variety and subsidies for employees, which is open during day working hours, Monday to Friday.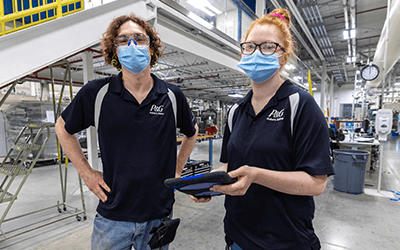 Work Community
At P&G London Plant we consider ourselves as a family and are delighted to welcome new members to our family. What you will find at the site are knowledgeable individuals who are only too happy to share their knowledge, be it within your role, finding out who to speak to or your way around the plant. A large number individuals also enjoy participating in our site's sports and social club as a way of enjoying one another's company outside of work.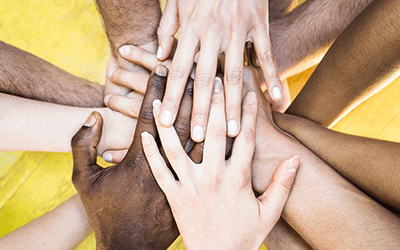 Diversity & Gender Equality
P&G London Plant has a hugely diverse workplace and it is important to learn and celebrate everyone who works in it. Therefore, we have have formed an Equality & Inclusion Team on site which promotes and educates on equality, diversity and inclusion within our workplace.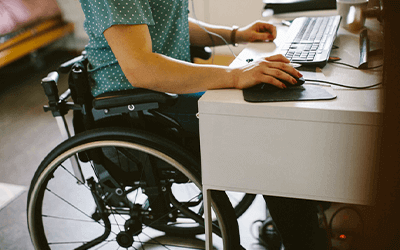 PWD Accessibility
From resource and affinity groups to specific aids, we make sure people with disabilities (PWD) at P&G have everything they need to feel welcome, be understood, and make a difference. Every day, we work towards making our offices—and the world—more inclusive and accessible.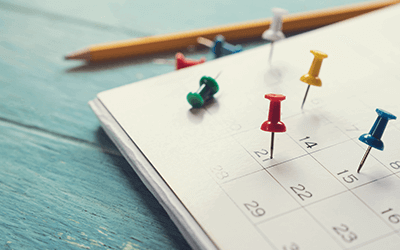 Employee Events
The P&G London Plant community hosts a number of events annually and these include a Charity Gala, Strategy Days as well as a Family Day & Christmas Dinner.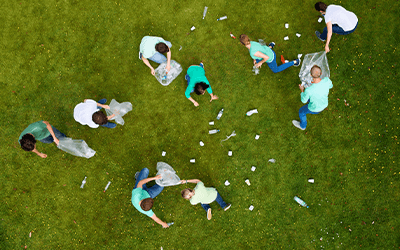 Giving Back to the Community
P&G recognises the value of giving back to the communities that we serve as part of our corporate citizenship responsibilities, and our broader company Purpose, values and principles. We have a Community Matters team on site which helps enforce ways to support local communities and groups, such as the Employee Charity Fund (ECF) and the Employee Volunteering Program.